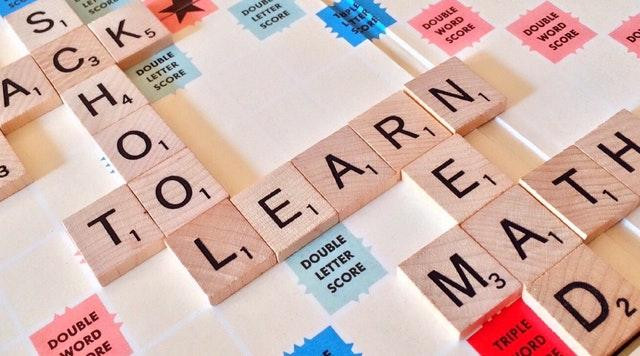 9 Tips to Win at scrabble
Nov 15, 2021
Scrabble is one of the most entertaining board games. Make valid words, score good and win the game. It is simple, sounds at least.
Someone with a good vocabulary may find it easy to score high in this word game. But it's easier said than done. There are a lot more tactics that you may need to learn to become a scrabble master.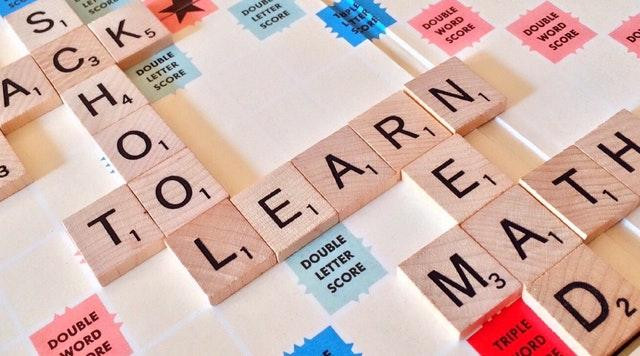 Keep reading the blog to learn the 9 tips to win at scrabble.
1. Use prefix and suffix
The simple rule of thumb is to use a prefix and suffix to extend already existing words on the boards. For instance, you can add -ING or -ER after a word or DIS- or AUTO- before a word. Doing so will help you earn extra points and visualise the future possibilities.
2. Memorise words having "Q" & no "U"
In the scrabble game, the letter Q is the highest scoring tile. However, most words that contain Q also have U and there are only 4 U tiles.
Due to this reason, most players consider the Q tile as a liability. But don't worry! There are many Q-without-U words like 'qwerty', 'qaid' and 'qabalah' that can raise your scores easily. You can memorise all such words and get ahead of other players. Or, you can play smart and use a word finder to keep meaningful words handy.
3. Learn words having X, Z and J
Like Q, the tiles X, Z and J are the most valuable. The value of Z is 10 while X and J have the value of 8. You can make hundreds of top-scoring words using these letters in different lengths.
4. Use tile "S" wisely
Undoubtedly, S is the most useful tile. Just place it at the end of any existing word to form the plural. This definitely can help you ace your game. But remember, there are only four "S" tiles so use them wisely. Use it when you see the potential to score 15+ points.
5. Learn words without vowels
Good chances that at the end of the game you will be left with a lot of consonants.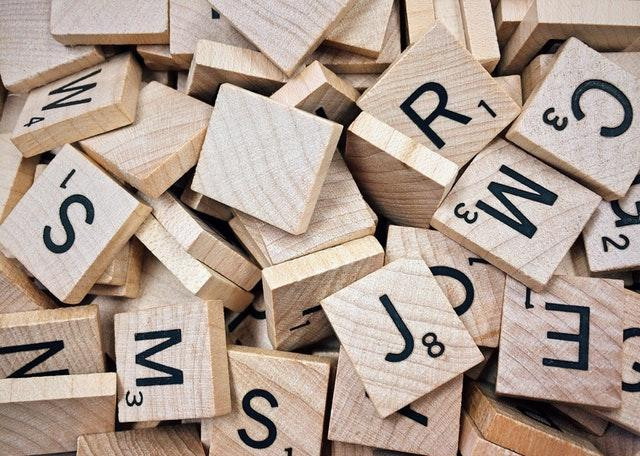 No worries! There are many meaningful words like myrrh, cry and rhythm that are vowel-free.
6. Look for short words
While playing scrabble, it makes sense to form long words to succeed in the game. But never underestimate the power of 2 and 3 letter words. As we move towards the game end, the space for longer words decreases which eventually increases the value of short words. Words like of, by, cry, buy and at can take your game to next level and help you get to the top.
7. Take advantage of bonus squares
There are 4 bonus squares on the scrabble board: Double Letter Score, Triple Letter Score, Double Word Score and Triple Word Score. In case you are playing first, you can get a chance to score double or triple. For instance, on your first move, if you form a 5 letters word that includes the centre tile known as the double word score you will get twice the normal score. Similarly, triple word square helps you score triple, just for a single move. Make sure to place words horizontally as vertical placement can help your opponent take advantage of bonus opportunities.
8. Use Vowels
If you are left with an entire rack of vowel tiles, think of the vowel-rich words to stay ahead in the game. There are dozens of words like "iodine" and "cookie," that can help you earn bonus points.
9. Use blank tiles smartly
Some players find blank tiles useless, but don't underestimate their importance. They can be used to represent any letter. However, use them smartly else they can spoil your entire game. There are 4 blank tiles, in case you have used all of them at the beginning, good chances that you may lose a few points. Before you play your blanks, make sure to confirm what's coming up in the next turn.
Let's wrap up
Last but not least, do not miss out on the fun of playing scrabble. Winning and losing are integral parts of any game. You need not to be a word-lover to win at scrabble. With little preparation, planning and following the above tips, you can become a scrabble master in no time. The best solution is to use Scrabble Word Cheat which is a free word tool that can help you score high in the scrabble game.